Durable Medical Equipment (DME)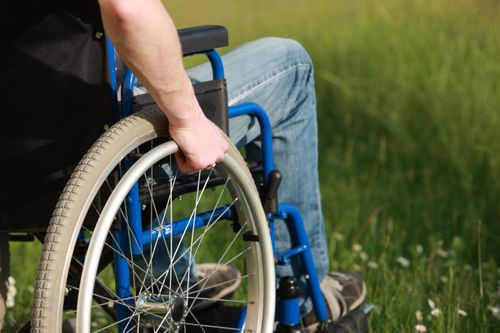 Home Care Medical Equipment 
If you are in need of any medical equipment or supplies or just have a question, ask a staff member today. Our staff will make it as easy as possible to get the equipment you need, including the billing. We will bill Medicare and most insurance companies.
Home Care Medical specializes in respiratory equipment (oxygen, c-pap, bi-pap and nebulizers), ostomy, urologicals, diabetic shoes, orthotics and mastectomy. We carry a full line of daily living aids including lift chairs, wheelchairs, walkers, rollators, scooters, hospital beds and bath aids.
The staff at Home Care Medical equipment have taken the time to earn certifications and qualifications to be your best resource available to answer any of your questions. We will provide the personal attention you deserve and deliver the best products that fit your lifestyle. Our technicians are fully trained specialists of Pride Mobility Products. This includes delivery, installation and repair of lift chairs, and scooters.
Convenient Locations
Home Care Medical Equipment has been a leading provider of medical equipment for over 28 years, Locations in Carroll, Denison, and Jefferson make it easy for you to get the product and services you need from people you can trust. Our prices are very competitive, and we have the advantage to be able to service patients and customers in our area quickly.
Home Care Medical Equipment - Carroll
425 Hwy 30 W, Ste 140
Carroll, IA 51401
Home Care Medical Equipment - Denison
18 N Main
Denison, IA 51442
Home Care Medical Equipment - Jefferson
118 N Wilson
Jefferson, IA 50129
For More Information Click Here!